Carleton Canoe Company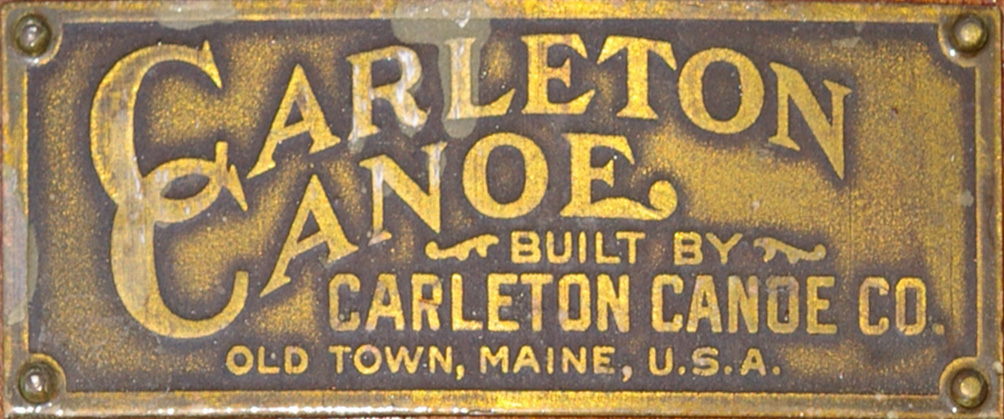 Company History:
It is not clear exactly when the Carleton Canoe Company was founded. Page 168 of the "Vital Records of Old Town, Maine Prior to 1892" (ISBN 0-89725-289-6) shows that Guy Carleton was identified as a boatmaker when he married a schoolteacher named Flora on November 30th, 1876. Page 24 shows that their daughter Marjorie Babbidge Carleton was born on November 20th, 1886 and Guy was identified as a canoe manufacturer at that time. The 1889 Maine Register appears to be the first one to list "G. E Carleton" as a maker of "Batteaux and Canoes" in Old Town, Maine.

The business was purchased by the Old Town Canoe Company in March of 1910. Their factory on South Main street burned on May 17th, 1911 so all of their canoe building was consolidated with Old Town Canoe after that date. However, they continued to print Carleton catalogs and sell Carleton canoes into the early 1940s.